8:30PM, ESPN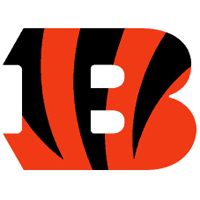 Real talk: I'm in Chicago this weekend. You'll find out why later. But I'm gonna get this post up while I can because I'll be without a computer all day tomorrow, including a train to Pittsburgh that will entirely overlap the Steeler game. We'll see how we can work around that.
As for this matchup, yikes. The Bengals are good. The Steelers aren't as good as we want them to be. Fernando Velasco will start at center, and he'll have his hands full again Cincinnati's front seven, which now includes the infamous James Harrison.
The Steelers know that last week wasn't acceptable. They'll clean things up and play better tomorrow night. Will it be enough to beat the Bengals? They aren't exactly strangers to blowing it in a big moment, but at some point this young team is going to take another step. Beating a division rival and turning the tide in their series over the past several years would go a long way towards vaulting the Bengals into AFC contention. Tradition would dictate that the Steelers and Ravens bounce back from rough starts at the expense of Ohio, but tradition means little week to week,
There's a surprising amount on the line in this game. Let's see which team steps up and seizes the moment.
no comments