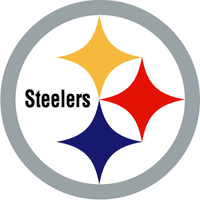 Real live football gets underway for the Steelers tonight as they host the New York Giants. Nothing but respect for the Giants franchise.
Tomlin says exactly everything you want him to say, including the plan for starters to get limited playing time, one series or 10-12 snaps. In reality, that probably means that if the offense goes three-and-out, they'll put in another series, but if they march down and score, the rest of the night is off. The defense will probably play one series, be it a quick three plays and punt or an extended drive.
Young guys who aren't set in stone on the depth chart will get more playing time; guys like Mike Adams and Marcus Gilbert or rookies like Le'Veon Bell and Jarvis Jones.
It'll be interesting to see how far Bell goes into the game, as it could be telling as to where the coaching staff sees him. If he's in and out quickly, they're likely saving him for a bigger workload during the season. Markus Wheaton is another guy to watch with the second unit and beyond. He has the ability to make plays, and if he can showcase his talent in game one we might see his role expand.
Just nobody get hurt. That's all I really want to come of this.
no comments