Statement Made. STEELERS WIN
Well, after last week's loss to the Texans, I think all of us were concerned about the rest of the season and whether the Steelers could still compete at a high level. Looks like they took that speculation personally and they shut us up for sure. Amid all the talk of being too old to play, the defense clamped down and didn't give up any touchdowns until it was too late to matter. The offensive line opened holes for an excellent running game and Ben Roethlisberger barely got hit at all. This is the kind of performance a good team puts in after a loss. A weak Jacksonville team comes into town next week, and the Steelers have a chance to gain a little ground in the AFC North. Jump for the recap.

FIRST QUARTER

Ben Roethlisberger limps onto the field for pregame. Oh boy. Casey Hampton, Aaron Smith, and James Harrison are all out.

As if on cue, Johnson gets a huge gain on the first play of the day. Shortly after that, the Titans run a play and Ryan Clark makes a big hit on Javon Ringer. The play gets called back for a false start, but Ryan Clark gets a 15 yard personal foul for a late hit. The play wasn't stopped. If it's a false start, run onto the field blowing your whistle so everyone knows it's a false start. Don't let the play go and then get mad when someone gets tackled.

A couple passes later, Tennessee is on the Steelers' 5. They take a bunch of penalties and back themselves up to the 20. Then James Farrior takes a penalty to put the Titans back at 1st & goal. Technically some back-and-forth action.

LaMarr Woodley reaches totally around a fullback and gives Matt Hasselbeck a one-handed suplex. Stunning individual effort from the Wood. Rob Bironas kicks a field goal. 3-0.

Remember when Antonio Brown made his first NFL appearance and took a lateral from Mewelde Moore on a kickoff for a touchdown? Against Tennessee? This time, Brown fakes the lateral to Sanders and takes the kickoff out to midfield himself.

Mike Wallace has a catch reviewed. It stands.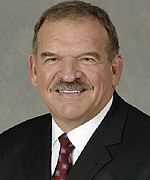 That ball didn't have any jiggle OR wiggle.
Antonio Brown makes an awesome catch and some dude punches Ramon Foster in the face. Ben finds Heath. Heath finds the end zone. 7-3.
Chris Johnson loses like 13 yards on a play. Some receiver gets it all back and gets a first down. Polamalu breaks on an underthrown ball but can't come up with the interception. Tennessee punts.

SECOND QUARTER

Sammy Baugh Daniel Sepulveda takes a snap and decides punting is for chumps. He lofts an easy pass to Ryan Mundy. The Titans have no idea what's happening. Ben Roethlisberger finds Hines Ward in the end zone. 14-3.



Deal with it, Titans.
The game starts to get a little chippy after plays. The Titans' drive goes nowhere and they have to punt. Jonathan Dwyer makes his first appearance of his career and runs for like 65 yards. Cortland Finnegan probably horsecollars him but wins an argument with the ref. Isaac Redman is untacklable. Marcus Gilbert heads off the field.

Redman and the O-line do some dirty work at the 5. David Johnson bumbles into the end zone for a touchdown. 21-3.

CBS shows an awesome stat comparing Chris Johnson's first run (21 yards) to all of his runs since (12 combined yards). The Titans do nothing, take a sack, and the Steelers get the ball back.

We hit the two minute warning and Hines Ward converts a 3rd & 3. The hurry-up offense gets going and strings together a few first downs. Ben is pissed every time a receiver doesn't make a catch, so he looks especially like an ass when he throws Cortland Finnegan the easiest interception of his career.

HALFTIME

Cortland Finnegan is a douche.

THIRD QUARTER

Everyone starts fighting on the second half kickoff. Tennessee strings together a few penalties to help kick start the Steelers. Ben winds up and some pass rusher slams into his hand. Somehow Ben doesn't fumble. That play ends in a fumble roughly eleven out of ten times.

Sepulveda comes out for his second play of the game. His first punt.

Some telemarketer or something calls you. By the time you're done checking the caller ID, the Steelers have the ball back. Isaac Redman is tearing up the defense and Heath Miller makes a few big catches. Ben hits Hines Ward on a slant route and he takes flight over some defender for the score. 28-3.



The news breaks that Maurkice Pouncey has a knee problem.

Stop getting hurt, dammit.
Some guy catches a long pass that needed a video review. Jared Cook doesn't catch a pass but everyone just assumes he did. Chris Johnson scores. 28-10.

The Titans go for the onside kick and they recover it. Brett Keisel does his thing and deflects a pass up in the air. Woodley gets under it for the Steelers' first interception of the season. Jon Dwyer comes in to relieve Redman and he starts churning out yards.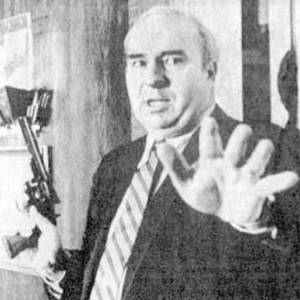 Averaging 20 yards per carry at this point.
FOURTH QUARTER

Mike Wallace gets in on the grind-fest with a reverse. Bud Dwyer continues his hot streak. Redman subs back in for a play and gets dinged up. He walks off the field. Dwyer can't punch into the end zone. Suisham kicks a field goal. 31-10.

The Titans start moving down the field on the prevent defense. Polamalu is making every play. The Titans shoot for a 4th & 4 but Keenan Lewis is all over his man. The Steelers take over.



Let's grind these bitches down.
Instead of putting together a long drive that breaks the will of the Titans, the Steelers get a punt blocked. Some dude is standing by himself in the end zone but Matt Hasselbeck overthrows him. Then Hasselbeck gets sacked and fumbles. No one knows how that play ended but the Titans keep the ball.

Polamalu gets some penalty but the Titans are so sloppy on offense it takes them like 5 minutes to score a 15 yard touchdown. 31-17.

Rob Bironas does some bizarre stepping dance in preparation for an onside kick. Emmanuel Sanders snatches the ball and the Steelers take over. Mike Wallace isn't feeling this "Tennessee trying to make a comeback" thing and he torches everyone for a touchdown. 38-17.

The Titans pretend to still be interested. Dick LeBeau is literally laughing at them.

Game over.
The defense didn't look old this time. Then again, it wasn't. Aaron Smith, Casey Hampton, and James Harrison all missed the game. It might not be a coincidence.
On the flip side, Matt Hasselbeck looked bad. Overthrowing open receivers, having trouble adjusting to pressure, etc.
Great to see Jonathan Dwyer finally get into a game. He looked great.
As did Isaac Redman. The offensive line opened holes. Hard not to think Max Starks was a major factor in that. Why did we cut him again?
Again, great win. Just what the doctor ordered. All's well for another week in Steeler Nation.